IN HER BOOTS, She laughed and She cried; She failed and She succeeded. She learned determination and perseverance. She grew up and lived life.  Lisa has seen death and the sacrifices from service and family members, but the greatest feeling was experiencing the bond between fellow service members in war and in garrison.
SHE WEARS HER BOOTS to remind herself that she has endured and no reason not to continue.
  About the Owner
 Lisa Bass
MAJ (R) Belcastro
U.S. Army
   Lisa began her Army career as a 30 year old Private, high school dropout, and single parent of three kids. She received her Bachelors and Master's degree while on active duty. Lisa went on to complete Officer Candidate School at the age of 35. She attended Airborne School as a grandmother and became the first female Commander in the 173rd Airborne Brigade Combat Team in Europe. She served two-one year tours in Iraq as an Engineer and retired as a Major from Fort Hood, TX as Chief of Troop Construction.
   During her second tour in Iraq, She founded the 'In Her Boots' program, where senior military female leaders mentor the junior military female service members on coming up through the ranks and sexual assault prevention strategies.
   After retirement, Lisa continued operating a successful construction company she founded while on active duty. Surrounded by men, she noticed the male veterans would wear lanyards or hats to represent they had served. She realized there wasn't anything available for women to represent they earned their boots within a professional setting or away to recognize another who have shared experiences.  That is when Lisa founded Combat Boots Jewelry, and designed pieces for women and men to display their boots in any type of environment.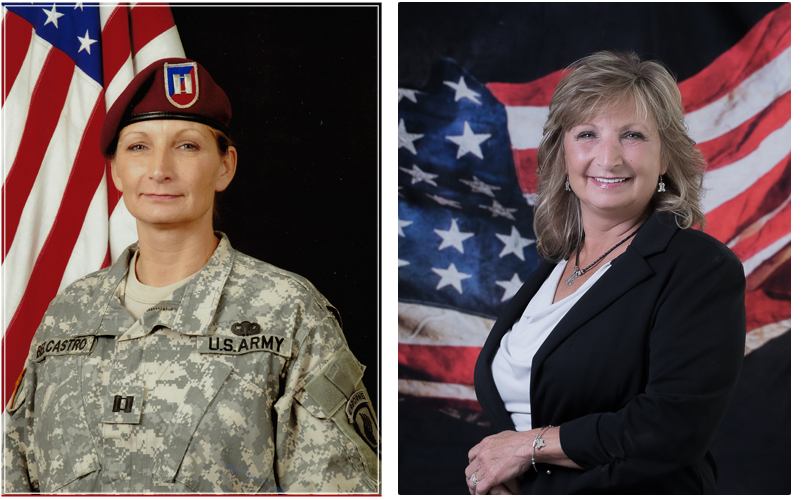 Meet Our Staff
Leighann, Emily, Lisa, and Rylee
                     
 Show us how you Rock your Combat Boots Jewelry!          @combatbootsjewelry